Guide to European river cruising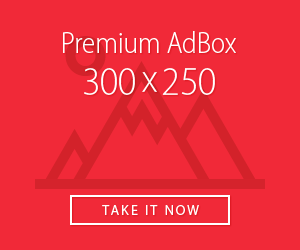 So you've planned your dream cruise to Europe to experience some of the most iconic cities on the planet. River cruising is hot right now and new routes and cruise lines are opening up each year. It's an excellent way to travel from one destination to another without the hassle of having to pack and repack each day you move. Plus there are few better rooms in the city; imagine having your own hotel room directly on the waterfront in cities such as Amsterdam, Budapest, or Vienna. It's no wonder so many people are choosing river cruises as their transportation of choice to explore Europe.
We had the recent opportunity to try a Viking River Cruise. As novice cruisers ourselves, we learned what it means to take charge of your own European river cruise vacation. The biggest lesson: You are free to see the sights the way you want and do the things you want to do. We learned that the luxury of cruising is that you are free to make your own choices and venture out on your own. If you want to stay with the crowd, there are tours and guides to lead you through every step of your vacation. The beauty is that you have a choice!
Here are some tips we learned to make the most of river cruising in Europe.
Plan your own tours and shore excursions
Before the cruise begins, take a good look at your itinerary to see where you are stopping and how long you will be at each port. Make a list of the top sights you want to explore, and how long it might take to see everything. Instead of being stuck with the crowd from the cruise, join a local tour. You can book several tours online that will be able to take you off the beaten path. Better yet, get a map and guide yourself. You'll be able to duck into quiet cafés or stumble upon lesser-known sights. Just because you are traveling by cruise, doesn't mean you can't experience your day on land like a local.
Use public transit or hire taxis
We made the mistake of sitting on the tour bus to take us into town from the ship. It wasted a lot of time, as it toured areas we weren't interested in seeing. If we had hired a taxi, we could have gone directly to the sights we wanted to see and enjoyed more time in town (instead of on the sitting on bus). Public transit also is an excellent choice and an affordable way to get around. In Vienna, our ship was just a short walk from the metro, which took us right downtown for just a couple of Euros.
Dine off ship
It can be difficult to justify dining in town when you know that your meal is already included on the ship, but food—especially in Europe—is what travel is about. When eating the local cuisine or dining in a local tavern, you'll be immersed in the culture and feel like you truly are experiencing Europe.
If you really want to feel like a local, visit one of the markets and buy some cheese, meat, and wine to enjoy a picnic in the park or on the waterfront. Nothing feels more decadent and European than people-watching while enjoying the outdoors. If you don't want to dine off ship, make sure to at least sit on your ship's terrace and have a local aperitif with some appetizers or finger foods. You'll remember that moment for years to come.
Ask questions
The staff on the river cruise is there to help you, so make sure to ask questions about your port of call. Ask what the organized tour is like and what you will be seeing on it. Ask for suggestions on what is not to be missed. After you have all of the answers you seek, make informed decisions on what you should do. When in Vienna, we made the mistake of booking the concert offered through the ship. The audience at the concert ended up being comprised of cruise passengers from a bunch of different lines, coming together to listen to musicians in an empty hall. While the musicians were talented and entertaining, we would have preferred to see an orchestra in a different venue. If we had asked questions about the event, we would have known that it wasn't for us, and we could have booked another concert at the venue of our choice instead.
There are many advantages to taking a river cruise through Europe instead of traveling by train or bus. River cruises provide an excellent opportunity to bundle meals and transportation. They also are great ways to take the stress out of getting from one city to the next. Once you know what to expect, a European river cruise can be the trip through Europe about which you always have dreamed.