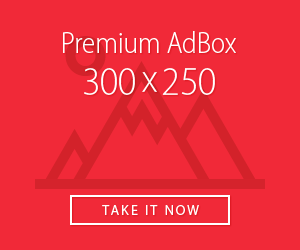 Eating out
The most exciting new restaurant in Valencia is the Arrop Ricard Camarena, set in the spectacularHotel Palacio Marqués de Caro. The owners, Santiago Máñez and Luis Bellvís (the latter a descendant of the last Moorish King of Valencia, Abu Zayd), discovered a large section of the old Almohad city wall when they were renovating the building. They have preserved much of the old structure to create a balance of ancient and modern in which to enjoy Camarena's Michelin-starred cuisine, with a focus on seafood.
Family attraction
Valencia's new zoo, the Bioparc , opened in 2008. The word "zoo" just doesn't get across the experience of this animal-friendly, ecologically aware visitor centre. A clever landscaping design gives the sense that, far from being locked away in cages, the elephants, lions, gazelles and panthers are living happily in their natural habitat and have invited you in for a short while.
Sections include Savannah, Equatorial Africa and Madagascar, where lemurs stare as though you are something exotic. My two-year-old worships the place.
A nature walk
Lush pine forests, crystal-clear fresh-water streams, unspoiled countryside of rugged Mediterranean mountains… A perfect spot for hiking, breathing clean air, getting in touch again with nature. And what better way than to do so stark bollock naked? Sierra Natura, near the town of Enguera, was the first nudist mountain holiday resort in Spain, and offers a relaxed, ecologically-friendly environment for a perfect Garden-of-Eden experience. Facilities include a swimming pool, restaurant, camp site, sauna, jacuzzi and organic farm, as well as chalets for those without their own tent or caravan.
All the buildings have been constructed to take away as little as possible from the natural surroundings. There are plenty of spectacular walks in the area, all of which can be done naked. Although walking boots are advisable.
Plush hotel
Partially destroyed in the Spanish civil war, the luxury Las Arenas hotel and spa (doubles from around €130 per night) has quickly become a landmark of the Valencia beach area following a renovation. It has maintained the 19th-century facade and structure but inside is completely modern. A hundred years ago, visitors came to cure their arthritis or nervous conditions with special seawater baths. Today everything from music therapy to oriental massages are available. From there it's a short walk to La Pepica, one of the city's most famous paella restaurants and a favourite haunt of Hemingway.
Cultural events
The Festival Internacional de Benicàssim has become one of the most important rock festivals in Spain. This year, The Prodigy, The Kings of Leon, Elbow, TV on the Radio and PiL have all confirmed for the three-day event, starting 15 July. Benicàssim itself is a traditional resort town in northern Castellón province. Villas on the promenade dating back to the 1920s give it a different air to the usual tower blocks we associate with the costas. In Valencia, the opera house (El Palau de les Arts) will show two productions by Zubin Mehta – Richard Strauss's Salomé, and Bizet's Carmen.