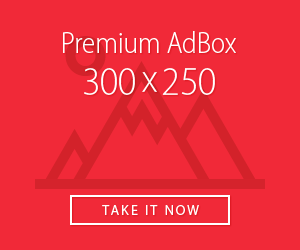 I think I was already in love with Machapuchare before I ever visited Nepal. My parents went to Pokhara in 2002, and at the time I was most put out. Since I was a teenager I had had a fascination with travelling to the kingdom to see the Himalaya myself (along with an as-yet unfulfilled dream to travel in Alaska, for much the same reason). I didn't have much right to be snarky, of course. My parents had been trying to go to Nepal since the late seventies together, from the days when they ended up working in Bangladesh and Afghanistan instead. So I can't really bugrudge them the trip they'd been hanging out for for more than two decades…
The travelled with our family's first digital camera, an Olympus 2.1 megapixel beast (which is substantially smaller than the underused camera on my new cell phone), which nonetheless brought back some gorgeous pictures of Pokhara and its jaw-dropping surrounds. These included atmospheric photographs of canoes on Pokhara's lake in the early morning sun, where beams of light play in low-hanging mist above still black water. Taking to a canoe myself on that lake on a bright late-autumn morning almost exactly five years to the week later, I was struck by the incredible play of light in the leaves hanging from the island, and craved my own camera which had tragically given up the ghost ten days earlier at Annapurna Base Camp- possibly the most painful episode of my photographic career to date.
Other photos included some spectacular shots of the Annapurna Himal at dawn, most prominent of which being Machapuchare- which is also visible from the rather posh resort my folks stayed at (and at which Laura, Lydz and myself certainly did not stay at) looming its jagged face over the countryside. It is a striking sight and a feature of almost any photograph of the town, and long before I ever set foot in Nepal I had its name and form memorized from studying the pictures with awe.
My first view of Machapuchare was from the window of our small Yeti Air flight as it cruised into Pokhara's little airstrip after a thirty-minute flight from Kathmandu on a cloud-free fall afternoon. It is a devastatingly beautiful sight, rearing up above the green foothills with its needle-sharp point piercing the sky, and it's easy to see why it's called the Matterhorn of the Himalaya. By no means the highest peak in the Annapurna Range- it sits at 6,993m in a massif dominated by mountains more than a vertical kilometre higher- it is known for its prominence- that is, its elevation relative to the surrounding land (or put simply, how much it sticks out from the rest of the range). In this it is one of the world's more remarkable mountains to look at.
Machapuchare changes as you travel around it. It forms one of the anchors of the Annapurna Base Camp trek (together with Annapurna South). While Annapurnas II and IV swing out of sight after the first couple of days, and Annapurnas I and III really only show up towards the end of the trek, Machapuchare is rarely out of sight for the entire journey, and for my part, my eyes were rarely off it. From the south (Pokhara), it resembles the classic off-kilter Matterhorn with its steep angled ridges and pyramidal peak, but as you cross below its western face (craning your neck to catch glimpses of it between the rock-towers above Deurali) it shows its true structure, and the twin peaks seperated by a narrow cleft demonstrate how it takes its nickname, "Fish Tail", resembling the tail of a fish plunging back into a lake. When you finally reach the Sanctuary and Annapurna Base Camp and view it from the north, it has once more taken on a pyramidal form, not as visibly prominent from its surroundings, but now shown as the massive mountain it truly is and the tremendous range that its axis holds together.
Machapuchare is considered sacred by locals as a place where gods come down and set foot on earth, and it's not hard to see how the belief came about, as it is a truly special sight. It has never been climbed, and the only expedition to be granted permission to climb it was obliged to promise that they would not actually set foot on the summit. They climbed to within 50m of the summit, then turned around and came back down- a feat of impressive mountaineering overshadowed by a far more remarkable feat of self-control for a mountaineer! It is now declared sacred and off-limits for climbing parties.
I share these few photos to show its different faces and moods, and hope I can inspire you to pay it a visit someday. Regretably (due to the death of my Canon EOS 350D minutes after the previous photograph shown here was taken) I do not have as many photographs of the mountain as I might have liked, and I missed some truly exceptional light on her face on our evening at Annapurna Base Camp. Which is all the more reason for me to go back and pay my respects another time, and soon…