UK construction growth bolsters economic recovery hopes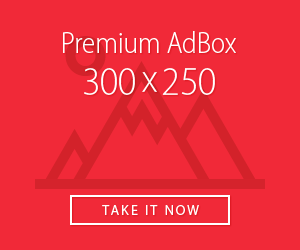 Britain's construction industry grew at the fastest pace in nearly a year in February, bolstering expectations that the UK will escape a double dip recession.
February data from economic research firm Markit signalled a solid rise in construction output, extending the period of continued growth to 14 months. There was a sharp rise in new work intakes, although this was not enough to prevent a fall in employment.
The Markit/CIPS purchasing managers' index for construction jumped to 54.3, the highest since last March and compared with 51.4 in January. It was better than the 51.2 reading expected in the City.
"The slowdown in UK construction sector output growth recorded in January was reversed in February, with a solid increase in activity indicated," said Sarah Bingham, economist at Markit and author of the construction survey. "This was despite potential headwinds caused by poor weather conditions. The rise in output was supported by a stronger commercial expansion. Perhaps more encouraging was the sharp increase in new business received, which should keep firms busy in the coming months."
All three sub-sectors – housing, commercial and civil engineering – showed growth. Commercial construction was the strongest, expanding at the fastest pace since September 2010, while residential and civil engineering bounced back from contractions last month.
Confidence about the year ahead rose to a nine-month high.
"The improved performance of the construction sector adds to other positive data released on the UK economy," said Bingham. "However, it remains to be seen whether GDP growth for the first quarter will be recorded and, if it is, any expansion is likely to be only modest as general economic conditions remain fragile."
Andrew Duncan, director of property at construction consultancy Turner & Townsend, said it is too early to say that construction has "definitively turned the corner". "The stock markets began 2012 in bullish mood, and this data gives the most encouraging sign yet that this confidence is filtering through into the construction industry. But in 2011 the industry endured a year which, frankly, was best forgotten. Seen in that context, this PMI data may seem overly upbeat."
Construction is slowly recovering from a deep slump. Official figures released on Friday showed that the volume of new construction orders last year dropped 14.1% from 2010 to the lowest level since 1980. In the fourth quarter, new orders were down 2.5% compared with the third quarter.
Simon Rawlinson, head of research at built asset consultancy EC Harris, noted that the only sector to have increased overall orders during 2011 was private housing, up 6%, which he said was "pointing to steady recovery which should get a further boost in March 2012 with the introduction of the NewBuy initiative". By contrast, total public sector non-housing orders fell by 35% from 2010 although this has barely filtered through to output yet.