BMW 7 series range will get a 740d model this november, with a new 320 hp engine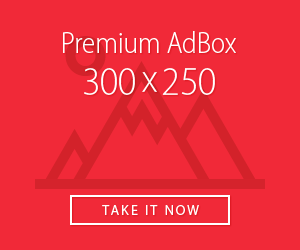 The 2016 BMW 7 Series is celebrating its world debut as we're writing this article, on the floor of the Frankfurt Motor Show 2015. We were there to snap photos of the cars brought out by BMW, but we're still paying attention to what the car maker is saying in its press releases.
One of the surprises they snook into their latest release is the announcement of the new B57 3-liter inline 6-cylinder biturbo plant that will be taking over the N57D30T1 unit. Sounds complicated, right? We're basically talking about the engine on the 40d models.
In its previous guise, it used to make 313 HP and 630 Nm (460 lb-ft) of torque, but the new plant is now good for 320 HP and 680 Nm (501 lb-ft) of torque thanks to a similar layout. Amongst the highlights this plant brings to the table we can name the multi-stage turbochargers and 2,500 bar pressure with which fuel is being injected into the combustion chambers.
This unit will initially be available only on the 740d xDrive and 740Ld xDrive models, and it is said to help the cars reach 100 km/h (62 mph) from a standstill in 5.2 or 5.3 seconds respectively. As far as fuel consumption goes, the figures should be around 5.2 l/100 km (45 mpg) according to BMW. Real life numbers might be wildly different, though.
That's not the only thing they tried to sneak past us regarding the new 7 Series. Starting with November, the range will be completed with a rear-wheel drive version of the 750i. Up until now, the 4.4-liter V8 twin-turbo mill was only available with xDrive, but it seems like a rear-wheel drive model will be offered in less than two months.
The same output of 450 HP and 650 Nm (479 lb-ft) of torque will be offered, but acceleration will be a bit slower than in the case of the all-wheel drive model, at 4.7 seconds (0.3 seconds behind).
One little interesting detail mentioned is that the 750i (in all variants) won't be getting the Remote Controlled Parking option at first. That will be reserved for BMW 730d, BMW 730Ld, BMW 730d xDrive and BMW 730Ld xDrive as well as the BMW 740d xDrive and BMW 740Ld xDrive from November 2015, the 750i being left out for some reason.
Of course, that will probably be only a temporary thing, and we're sure later on, all 7 Series models will benefit from this industry-first tech feature.