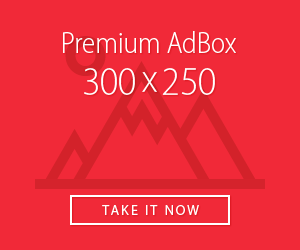 Every tourist board loves a major motion picture. Think Braveheart, think Scotland. Think Jean de Florette, think Provence. Similarly, if you go and see The Beach, you will be treated to 90 minutes of the kind of subliminal advertising that makes grown marketing men weep. Forget the plot, forget Leonardo. The real star of the film is the backdrop. Water so clear and so blue that it looks as if it's been artificially coloured by computer (it hasn't); 100ft-high cliffs that tower over peachy white sand, and islands that rise out of nowhere. Gird your credit cards, prepare your bank manager for the worst: whether you like the film or not, you will want to go to The Beach.
The stories of the film-crew-wrecked-the-environment type that appeared in the press were a good ruse: an attempt to persuade us that actually it's not all that nice, really, and, in any case, it's been ruined now. It is that nice. And, no, it hasn't been ruined (although, there is still time – "Leonardo Tours" are already starting to appear).
None the less, Lonely Planet's website – where backpackers hang out to moan online about other backpackers – has gone into hyperspasm. "The Beach will bring even more travellers to the region which grates my ass!" says one correspondent called Jas. While Kiki claims that "although I don't want to be an elitist backpacker snob, everyone and their Leo-loving little sister is going to want to hop on over to south-east Asia".
All of this is probably true and it is certainly what has happened on nearby Phuket, Thailand's most popular holiday island, which succumbed to the lure of full-on commercialisation long ago. But Krabi and Phi Phi, the main locations for the film, are still low-key backwaters and, hell, why should backpackers have all the fun?
Koh Phi Phi
You can't stay on Koh Phi Phi Leh where the main action of The Beach was filmed. It's a nature reserve. You can, however, stay on Koh Phi Phi Don, which is equally – if not better – endowed with natural beauty. The difference is that Phi Phi Don has been exposed to tourism, and its main town and principal port, Tonsai, has become one of the identikit backpacker resorts that are found all over Asia. It's the kind of place that 19-year-olds come to have a Thai massage, get their hair braided, eat a banana pancake or two, then spend a relaxing evening watching a video of Reservoir Dogs in a bar. Oh, and there's also the odd overweight, middle-aged male with a Thai woman half his age in tow.
There's a slightly claustrophobic edge to the place, hemmed in as it is, on a thin sliver of land that connects the two parts of the island. The good news is that this leaves the rest of the island almost entirely unsullied. There are no roads through the jungle-like hinterland and the only way around Phi Phi is by boat. Reefs ring the island, making it a popular place to scuba-dive, and there is only a handful of hotels on the eastern coast and none on the western.
It costs about £6 to hire a longtail boat for the afternoon to take you to caves where birds' nests are harvested for the Chinese gourmet market; or to empty coves and reefs – and, of course, across to Maya Bay, the setting for The Beach. You might not, however, recognise it from the film – the directors shipped in hundreds of palm trees from the other side of Thailand to make paradise look that little bit more paradisal. They have all been replaced now by little shrubs and big signs warning you to keep on the path.