Truckers strike four shipping companies at Southern California ports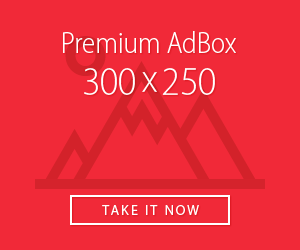 Tractor-trailer drivers who haul freight from the ports of Los Angeles and Long Beach went on strike on Monday against four trucking companies, a Teamster union official said, in a move that could revive labor tension at the nation's busiest cargo hub.
Delegations of drivers notified the companies of their intent to strike at 6 a.m. Pacific time, with picket lines going up immediately at the companies' truck yards, Teamsters spokeswoman Barb Maynard told reporters on a conference call.
The strikers plan to expand their picket lines to marine terminals at the ports, and to rail yards and other locations where the companies dispatch their trucks, Maynard said.
The action comes as West Coast port cargo traffic is still recovering from months of slowdowns stemming from a previous dispute between dockworkers and major shipping companies. That conflict, which disrupted trans-Pacific trade and reverberated through the U.S. economy, was settled in February.
The port drivers accuse the trucking companies of wage theft by illegally misclassifying them as independent contractors, deducting truck-leasing charges and other expenses from their paychecks. The truckers are demanding to be reclassified as company employees with the right to union representation.
Roughly 500 truckers in all work for the four companies – Pacific 9 Transportation, Intermodal Bridge Transport, Pacer Cartage, and a Pacer subsidiary, Harbor Rail Transport – with many of those drivers expected to take part in the strike, Maynard said.
Maynard said several hundred of those drivers were participating in the strike.
The outcome of the dispute has implications for hundreds of companies and thousands of truckers in Southern California serving the twin ports, which handle 43 percent of containerized goods entering the United States.
About 500 port truckers have filed wage claims with state labor officials accusing their companies of misclassification, winning favorable rulings in at least 56 such cases decided so far, the Teamsters said.
Thousands more drivers have yet to file claims, and trucking companies in California could be liable for wage and hour violations of up to nearly $1 billion each year, the labor-backed National Employment Law Project has estimated.
In January, truckers won a $2 million judgment against Pacer Cartage in a misclassification suit supporters say could bolster class-action litigation against other firms. But Pacer has said it would appeal the decision.
It was not immediately clear how disruptive Monday's actions might be. A series of such strikes last year caused little disarray at the ports.