Head for the hills, the snow's finally here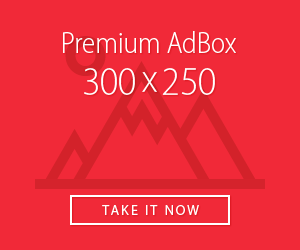 This season, Europe's slopes have been so barren there were practically tumbleweeds blowing across them, until thankfully a deep covering of snow finally dropped over the Alps last weekend. But those who've been holding out for thigh-deep powder before bagging a last-minute trip may find the battle for deals more savage than that for a French ski lift.
Europe has had great seasons for the past two years, which sent people into a booking frenzy for this year, so now there are fewer deals around than usual.
Mark Warner attributes a 10 per cent rise in its bookings for this season to this effect. 'A lot of people booked early, especially for the school holidays. Even times that are usually low season have been very popular this year, such as the week after February half term. We haven't had to discount holidays as we have during other seasons so we have fewer deals,' said Liz Butler, the firm's marketing manager.
Only a small percentage of skiers book according to snow conditions, said a spokeswoman for Inghams. Most book a year in advance, and flights, accommodation and children's facilities are more important factors.
Around 10 per cent of Ski Independence's customers are late bookers, but they would have to act fast to find suitable deals, said a spokesman.
'We have a few pockets of availability and if someone is lucky enough to be truly flexible they can still pick up a good deal,' said a spokeswoman for Neilson.
So where are the best places to head to?
Across major European resorts, snow on lower slopes is, on average, 30cm deeper than in the same week every year since 1993, and although levels fluctuate so much it doesn't necessarily indicate an overall rise for the whole year, this good base should set up the slopes for the rest of the season.
The Swiss Valais and northern French Alps fared best, with up to a metre and a half of fresh powder in the Haute Savoie, Savoie and Isère regions. The more southern Alpine regions, the Haute-Alpes, Alpes-de-Haute-Provence and Alpes Maritimes missed out on the benefits of the storm.
Powder hounds will lust after conditions in Zermatt (268cm), Verbier and Murren in Switzerland, and in France, Chamonix, Alpe d'Huez, Les Deux Alpes, the Portes du Soleil and Trois Vallées areas. St Anton, Kitzbühel and Obergurgl in Austria also have stacks.
Liz Butler, of Mark Warner, said: 'I was in La Plagne a week ago and it was fantastic, I've never seen so much snow. It took five hours to get to Geneva airport because the taxi driver had to keep digging us out.'
In Italy, the north-western Aosta Valley received lots, especially on the Swiss and French borders. A whopping 40cm of fresh stuff piled up in Courmayeur. Andorra has had a good year for snow – its season really kicked off before anywhere else in Europe.
Despite the recent flurries, Europe will be hard-pushed to outdo North America's epic season.
California, Utah and Colorado had magnificent amounts three weeks ago, and some parts of the Sierra Nevada had the most snow since 1916. Heavenly celebrated the best snowfall in a decade, as did Mammoth, where 100 inches (2.5 metres) fell during the 10 days after Boxing Day, surpassing its monthly average in eight days.
Deep bases and powder remain, but conditions have become milder, with sunshine and warm temperatures. Western Canada, particularly British Columbia, is suffering a thaw, with every skier's worst nightmare – rain in Whistler and Fernie over the past couple of weeks.
Bookings were up for America this year, due to a combination of the consistently weak dollar, reliable snow conditions and a realisation that the tightened security measures weren't as extreme as everyone feared.
Ski Independence has had a surge of bookings for both America and Canada, but a spokesman said there had been a bigger rise in holidaymakers going to Canada than the US, with 50 per cent more people going to Whistler than last year. However, the company expects the trend to be reversed next season because Canada has had poor snow and its dollar has strengthened.
Next year's bookings will depend on skiers' experiences of the snow this season, but the vast amounts in California, France and Switzerland are likely to boost sales there next season.
'Maybe if they went over the last two weeks when the snow was bad they won't book so early next year, but if they go from this week onwards they'd probably be happy to book it again,' said Butler.
The Ski Independence spokesman said: 'Good snow this year will boost client confidence and encourage them to book early for next year, but the best reason to book early is to get first choice of accommodation and flights.'
If you're still unsure where to go, you could try Japan, where 20-30cm of powder has fallen every day for the past three weeks.