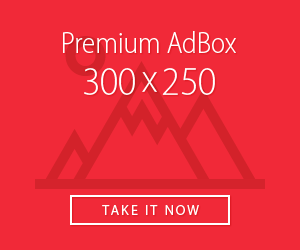 Sheet metal workers make sure you stay warm in the winter and cool in the summer by servicing the heating and cooling equipment in buildings. These tradesmen and women may specialize in heating, ventilation and air-conditioning systems (also known as HVAC) or architectural, industrial and service sheet metal work. With HVAC work, workers fabricate and install fans and ducts or air handling units. Architectural sheet metal workers install panels and siding to protect and preserve a structure or building. Industrial sheet metal workers spend their days in paper or industrial mills working with heavier metals and welding or in commercial kitchens creating and installing countertops, vent hoods and handrails. Service sheet metal workers focus on testing, adjusting and balancing existing systems. Of all the sheet metal specialties, "service sheet metal workers are the least construction-related and more technical," says Doug Haase, an instructor at the Sheet Metal Institute in Portland, Oregon, and former sheet metal worker. But generally, sheet metal workers fabricate and install metal products using saws, lasers, shears, presses and computers. This sort of rigorous labor includes a high risk of illness and injury. "There are hundreds of hours of safety training, including 30 hours of Occupational Safety and [Health] Administration training. Contractors don't want to hurt people," Haase says. Sheet metal workers must have a strong understanding of how to build things, such as air ducts, siding and panels, and install them. They should also have solid critical-thinking skills, math skills and a strong work ethic.
The continuous need to keep people comfortable, preserve infrastructure and make structures energy-efficient keeps this profession growing at a faster rate than the average for all occupations. The Bureau of Labor Statistics predicts 15.5 percent employment growth for this profession by 2022, which means 22,000 new jobs for sheet metal workers.
Salary
In the construction industry, sheet metal workers are paid well for their efforts. The average hourly wage for sheet metal workers was $22.81 in 2013, and the median salary was $43,890. The best-paid in the field earned $76,530. Meanwhile, the lowest-paid workers brought home $25,220. Sheet metal workers earned the highest salaries in the metropolitan areas of San Francisco; Atlantic City, New Jersey; and Yakima, Washington.
Training
Beyond the tools of the trade, sheet metal workers need good critical-thinking skills, coupled with a solid understanding of algebra and trigonometry. Training facilities like the Sheet Metal Institute provide apprenticeships that only require candidates to have a high school diploma or its equivalent, good math skills and hand-eye coordination. Apprenticeships are opportunities for those interested in sheet metal work to become more well-rounded. "A prospective sheet metal worker needs to be a learner, have good math skills, determination, possess an understanding of geometry and have good problem-solving skills," Haase says. "Journeymen don't expect apprentices to understand everything right away, but you eventually have to understand." Apprenticeships, which are often offered by unions, can last four to five years and include 1,700 to 2,000 hours of paid on-the-job training and a minimum of 246 hours of related technical instruction. "The apprenticeships and training are collegiate-level," Haase says. However, he adds that college coursework is not necessary for a rewarding career. "Journeymen and training facilities try to train people where they are at. Training facilities really do a great job of preparing workers for the broad stroke of work," he says.
Reviews and Advice
Getting a job with a union, like the Sheet Metal Workers' International Association, is far less complicated than getting a job without union backing, Haase says. "In the union, you apply through a training facility or union hall, while nonunion prospective employees go from company to company in search of work. Unions are responsible for dispatching workers and are responsible for supplying trained and skilled workers to companies and contractors," he says. As soon as the apprenticeship starts, sheet metal workers are thrown into a variety of tasks. "My first year was like drinking from a fire hose. It was a lot of learning and understanding concepts," Haase says.
He offers this advice to aspiring sheet metal workers: "Be diligent in gaining an understanding of math, algebra and trigonometry. Be physically fit, and be ready to work hard."